I forgot to mention something else I bought on Black Friday. LLB and I went to a parade in a local town, well I played the "Bad Mommy" card and my child was TERRIBLY under-dressed. I had the JJ Cole Bundle Me on her stroller but she needed a coat and hat and even mittens. OK, who am I kidding? What toddler keeps on mittens? But she needed some accessories.
I piled on the sweatshirts, and wandered into Baby Gap while I waited for my friend to arrive. In there I found the cutest winter accessories. I purchased this hat.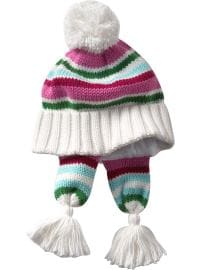 Sowflake pom-pom hat
$16.50
It looked absolutely adorable on LLB. I'll try to dig up a pic of her in it later.
It's too bad I didn't see this hat when I made my purchase, because it's equally cute.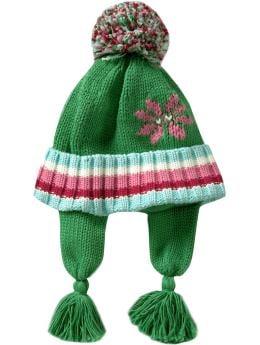 Snowflake pom-pom hat
$16.50
GAP actually wrote it as Sowflake :-P I love a good typo
And let's not even discuss the matching sweater!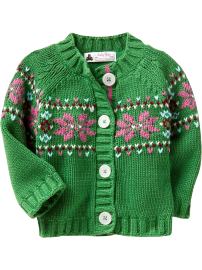 Snowflake cardigan
$34.50
I also like these 2-in-1 graphic shirts. The prints are cute and I like the faux-layered style.
2-in-1 polka-dot graphic T
$16.50
I think I might use this dress in our holiday greeting card, I can't decide though.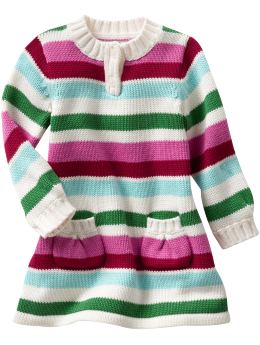 Multi-striped sweater dress
$34.50
Oh, A Shopping We Will Go,
Bronwyn