I appreciate your patience. My computer at work wouldn't read my camera so I had to wait until I got home! But the moment has arrived, here is my new hairdo. I'm still figuring out the styling of it and the pictures don't do it justice. They also give it a slight orange/red hue that isn't REALLY there! There's two face shots and one shot looking down on it from the roots so you can sort of see the highlights.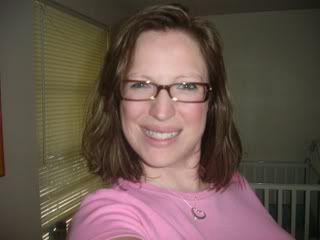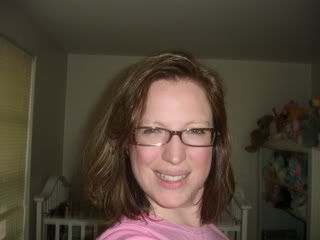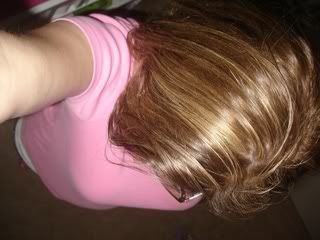 She did an all over color process to turn it brown, the underside is a GORGEOUS deep brown. And then did three different quadrants of color on top to give it some depth and dimension!
I LOVE IT! What about you, what do you think?
Hair-apy Worked for Me,
Bronwyn